Still Quite Traditional: So many people travel to an Asian country and lament that it's become so westernized and commercialized. But not Myanmar. Men still wear the longyi (sarong) and people still put thanakha on their faces. There are still monks walking barefoot on the streets of Mandalay begging for alms.
The Food: You'll get to eat the most underrated food in the world. Myanmar has long been a crossroads of cultures—there are 135 different ethnic groups with their own cuisines like the Indians who emigrated long ago under the British or the Shan hill tribes on the border of Thailand.  These cultures have contributed their own culinary traditions to the curries, condiments, soups, and salads of Myanmar. There is tea leaf Salad and ginger salad, mohinga and coconut sauce noodles, Burmese style salsa and chutney, and shrimp curry and Kachin chicken curry.
The Ruins of Bagan and Mrauk U: Next to Angkor Wat, Bagan is the second most fantastic sight in Asia. There are over 2,000 religious structures over an area 13 by 8 kilometers (8 by 5 miles). You can almost imagine yourself as a modern-day Indiana Jones. Want to really get off the beaten path? Then head to untouristy Mrauk U in western Myanmar for some stunning and unique ancient ruins.
Most Beautiful Temples in the World: not only does Myanmar have temple ruins, but it also has more recent temples that are without a doubt the most beautiful Buddhist temples in the world. Shwedagon Pagoda is made out of gold and is a sight to see at sunset. Then there's the Mahamuni Temple—where religious followers flock daily to the temple.
135 Ethnic Groups: There are over 135 ethnic groups in Myanmar with many still retaining their traditional cultures. There are the Chin whose women tattoo their faces and the Kayeh who wear the rings around their necks making it appear that they have elongated necks.
Myanmar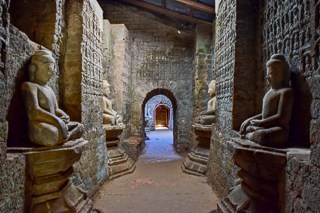 A detailed and practical guide to visiting Myanmar in 28 days.
A detailed and practical guide to spending 2 weeks in Myanmar.
A comprehensive guide to practical, historical, and cultural information on visiting Bagan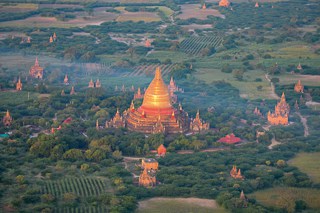 A reading list of 10 of the most fascinating fiction and nonfiction books on Myanmar