Explore Most Popular Posts
Phnom Penh might not have gorgeous white-sandy beaches, breathtaking rice terraces, or charming colonial architecture like a lot of popular Southeast Asian destinations. But what it does have is something much better. It has history--a history that EVERYONE should know and NO ONE should ever forget. Phnom Penh is the location of Tuol Sleng Genocide Museum and the Choeung Ek Genocidal Center (also known as the Killing Fields). Two places where people can learn what happened in Cambodia from 1975 to 1979 when 20% of the population of Cambodia died from starvation, disease,...
read more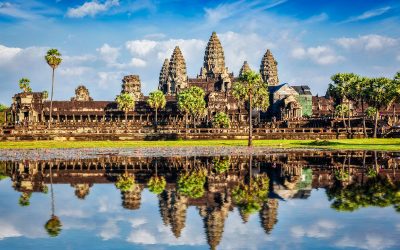 When I was preparing for my trip to Cambodia, I had a hard time planning my Angkor Wat itinerary. Most itineraries I found online were geared toward the traveler who was just looking to tick off a box on their "been-there-done-that" bucket list. I, however, wanted a...
read more
Welcome to the Bamboo Traveler
Hi! I'm Julie, the Bamboo Traveler!  This blog is devoted to helping the inquisitive traveler explore the history, heritage, and culture of a place. On this site, you'll find itineraries to help you plan your trip, reviews to help you make more informed decisions, lots of history and cultural information to help make your travels more meaningful, and book recommendations to help you understand a place more deeply.