Welcome to the Bamboo Traveler
Welcome to The Bamboo Traveler, a travel blog, dedicated to helping women over 40 travel the world safely, cheaply, and comfortably. Whether you're going for a one, two- or three-week vacation, exploring the world as a digital nomad, or staying home and discovering the world from the comfort and safety of your home, you'll find loads of information to help inspire and inform you in your wanderings.
Explore Recent Travel Posts
ou'll know whether you need a vaccine, a COVID test, or both, where to buy your shuttle van ticket in Flores, where to cross, how much it'll cost you to get to Belize, and how to get to Caye Caulker.
read more
So you're interested in visiting the Chichicastenango market, but you're not sure how to get to Chichi or what other things you can do there. In this Chichicastenango travel guide, I'm going to share with you all that you need to know to have an unforgettable...
read more
Explore Recent Book Challenge Posts
Spending the past month reading over 20 books on Cambodia, I feel like I've just been on an emotional rollercoaster. Throughout history, Cambodia and its people have experienced so much greatness but also so much sorrow--from the grandeur and brilliance of the Angkor Empire to the unimaginable horrors of the Khmer Rouge. At times I wondered if I was crazy to read about so much heartbreak and suffering in 2020. But then I realized that it's better to know than to not know about what can happen when a country is taken over by a delusional, cruel, and incompetent group of...
read more
Looking for a good book to help you escape to a faraway place from the comfort of your couch? Or are you preparing for a trip to Thailand? Here is a list of 26 popular and critically-acclaimed books on Thailand. The list includes fiction from Thai classics to...
read more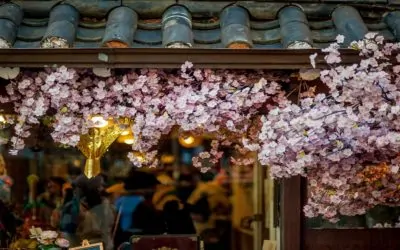 In this post, I'm going to share with you my honest and unbiased review of 30 of my favorite and not-so-favorite novels about Japan and Japanese culture.  Hopefully, this list will help you decide which books to read, borrow, or skip. For those looking to dip...
read more
This post is for those of you who haven't had the pleasure of reading a Murakami book yet and can't decide on which book to read first. It's also for those of you who've already read one or two or three books by Murakami and can't decide on which one to read next.
read more
Explore Recent Book Reviews