Welcome to the Bamboo Traveler
Hi! I'm Julie, the Bamboo Traveler! My mission is to spark and fulfill your curiosity about the cultures and destinations of Asia. From the Great Wall of China to the Wailing Wall of Jerusalem and from the steppes of Mongolia to the ancient Indus River Valley of India, this vast continent has so much to offer the inquisitive traveler.
Asia's cultures, histories, cuisines, languages, architecture, and religions have fascinated me ever since I stepped foot on the continent over 25 years ago. I hope to share with you my passion and knowledge of this part of the world in order to help you travel there, whether it's from the safety of your armchair or through the pages of your passport.
Explore Recent Travel Posts
Looking for the best things to do in Hanoi in 2 or 3 days? This jam-packed Hanoi itinerary guides you step-by-step to the city's best historical and cultural sights. You'll also find loads of practical information like what to eat, what to do at night, and how to get around the city. Hanoi is the perfect destination to try northern Vietnamese cuisine with a food tour, experience Vietnamese culture with a visit to a water puppet show, learn about Vietnamese history with a tour of the world-class Vietnamese Women's Museum, the Ho Chi Minh mausoleum, and the Temple of...
read more
Shirakawa-go makes the perfect day trip from Takayama or the perfect day trip from Kanazawa. It also makes a great stopover when traveling from Takayama to Kanazawa or from Kanazawa to Takayama. Here is my suggested  Shirakawa-go itinerary for 1 day.  I've also...
read more
Explore Recent Book Challenge Posts
Spending the past month reading over 20 books on Cambodia, I feel like I've just been on an emotional rollercoaster. Throughout history, Cambodia and its people have experienced so much greatness but also so much sorrow--from the grandeur and brilliance of the Angkor Empire to the unimaginable horrors of the Khmer Rouge. At times I wondered if I was crazy to read about so much heartbreak and suffering in 2020. But then I realized that it's better to know than to not know about what can happen when a country is taken over by a delusional, cruel, and incompetent group of...
read more
Looking for a good book to help you escape to a faraway place from the comfort of your couch? Or are you preparing for a trip to Thailand? Here is a list of 26 popular and critically-acclaimed books on Thailand. The list includes fiction from Thai classics to...
read more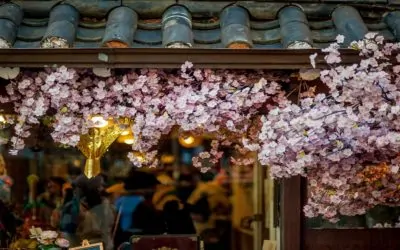 In this post, I'm going to share with you my honest and unbiased review of 30 of my favorite and not-so-favorite novels about Japan and Japanese culture.  Hopefully, this list will help you decide which books to read, borrow, or skip. For those looking to dip...
read more
This post is for those of you who haven't had the pleasure of reading a Murakami book yet and can't decide on which book to read first. It's also for those of you who've already read one or two or three books by Murakami and can't decide on which one to read next.
read more
Explore Recent Book Reviews