Welcome to the Bamboo Traveler
Welcome to The Bamboo Traveler, a travel blog, dedicated to helping women over 40 travel the world safely, cheaply, and comfortably. Whether you're going for a one, two- or three-week vacation, exploring the world as a digital nomad or discovering it as an armchair traveler, you'll find loads of information to help inspire and inform you in your wanderings.
Explore Recent Travel Posts
Touring Takayama feels like you've stepped back to a time when Japan was ruled by shoguns and samurai. It's a small town located in central Japan in the Japan Alps about five hours by train from Tokyo. The town is filled with beautifully-preserved dark wooden buildings that are supposedly in the "same form they were 400 years ago." Takayama, in fact, with so many traditional buildings, is known as "Little Kyoto" The food is also some of the best I ate while in Japan. You must try Hida beef while you are there. And for solo travelers, Takayama is a safe and easy city to...
read more
One of the most unique travel experiences for me in Japan was traveling from Kanazawa to Matsumoto via the Tateyama Kurobe Alpine Route. I could have taken a boring old train between these two cities, but by taking the Alpine Route, I was able to travel at over 2,000...
read more
Explore Recent Book Challenge Posts
I started reading books on Indonesia during the beginning of the pandemic. I intended to travel to the country the minute borders opened up. Well, unfortunately, it took Indonesia way too long to open, so I took a detour through Central America. Hopefully, one day I will get there as I find this country of over 17,000 islands to be fascinating. Here's a list of 16 books on Indonesia that I read during the summer of 2020 as well as 1 life-changing book I read in 2021. I've divided these 16 books into 4 categories: Books on Indonesian History Travel Books on Indonesia Books...
read more
Are you obsessed as I am right now about all things Russia and Ukraine? This list of books on Russia is made for those of you who are trying to make sense of the Russian invasion of Ukraine. Like me, you want to know who Putin is, what's driving him, how Russia got...
read more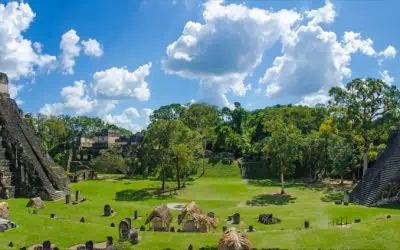 Planning a trip to Mexico, Belize, Guatemala, or Honduras and want to visit the temples and pyramids of the ancient Maya? Or are you just a history and archaeology nerd like me and you want to know more about this fascinating ancient civilization? Here is a list of 16...
read more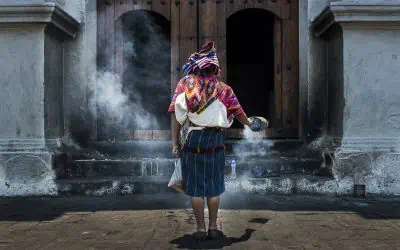 "I'd never heard of this bloody place Guatemala until I was in my seventy-ninth year." – Winston Churchill Over the past 5 months, I've been traveling around Central America, and during that time I've read 15 books about Guatemala. Before I even stepped into the...
read more
Explore Recent Book Reviews