(c) Leonid Andronov – adobe.stock.com
ANGKOR WAT: One of the greatest sights in the whole world is Angkor Wat and its surrounding temples. What better reason to visit, is there? It's the fantasy land for those who always wanted to be Indiana Jones. There are all kinds of temple ruins from the exquisitely ornate Banteay Srei, the grand magnificent Angkor Wat, the bizarre and surreal Bayon, the made-for-movie Ta Prohm where the trees snake through the temples, or the ruins like Beng Melea that are made that allow you to act like Indiana Jones.
THE HISTORY: Cambodia has one of the most tragic recent histories in the world. From 1975 to 1979, the Khmer Rouge ran Cambodia and sent everyone to live in the countryside. Around 1.5 to 2 million died in Cambodia from starvation, execution, disease, or overwork. People were murdered because they wore glasses or because they were teachers or doctors. There are a few must-visit places to visit in Phnom Penh like Tol Seng prison and the Killing Fields to learn about the history of this genocide.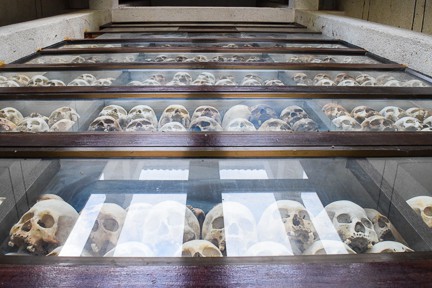 SLEEPY, LAID-BACK TOWNS: On the southern coast of Cambodia are the laid-back riverside town of Kampot or the sleepy seaside resort of Kep. You can ride around the Kampong on a bicycle taking in the traditional shophouse architecture, take a kayak or paddleboard down the placid rivers and canals, or relax in a hammock on the grounds of your riverside hotel or hostel. In Kep, you can feast on its specialty of crab or wander the streets lined with crumbling villas from another era. Then there's Battambang in northwestern Cambodia—another sleepy town filled with French colonial buildings and trendy cafes to just do nothing more than drink coffee, chat, or read a book.
Cambodia
Travel Guides for Cambodia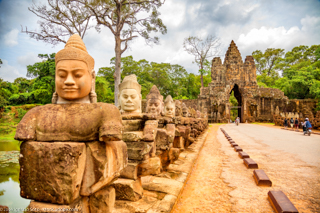 Get a 2 and 3-week itinerary guide for Cambodia with info on where to go, eat, & stay and how to get around.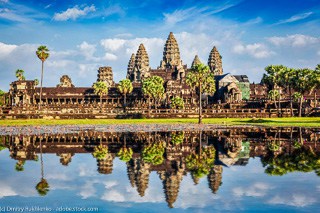 Find out how to spend six days exploring the ancient ruins of Angkor Wat as well as the Floating Villages of Tonle Sap.
 Get a 2-day itinerary guide for Phnom Penh with info on where to go, eat, & stay.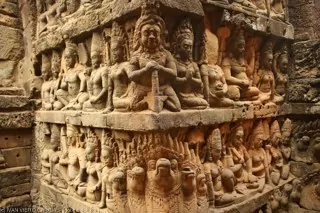 A jam-packed list of 25 of the best books on Cambodia, including books on Cambodian history, the Cambodian genocide, and the Angkor Empire, as well as fiction books.