Hello! I'm Julie!
The Bamboo Traveler
Welcome to the Bamboo Traveler!
Hi! I'm Julie, the Bamboo Traveler! I'm an ESL teacher, travel addict, and bookworm. My mission is to help those travelers who want to dig deeply into the history, heritage, and culture of some of the most fascinating places in the world. Whether it's through the pages of your passport or the pages of a book, I'll help you travel the world and uncover a country's history, culture, food, architecture, and natural beauty.
I've spent many years living, working, and traveling in Asia. Recently, I've been traveling since May 2021 through Mexico and Central America. My goal is to make it all the way to Argentina. You'll find lots of travel information on these regions of the world. 
World Map
How can the Bamboo Traveler help you?
The Bamboo Traveler is for those who want to...
explore the history, heritage, and culture of a place. 
travel on a budget but comfortably. I prefer small two or three-star boutique hotels, but I'll also do hostels if I need to like in the U.S. or other expensive countries.
get detailed itineraries about where to go, what to see, and how long to spend at each stop along the trip.
travel off-the-beaten-path and get away from the big cities and the touristy sites.
get nervous and anxious before their trip. I'll tell you exactly how to get from point A to point B, so you won't feel so anxious.
do lots of research before they go. There are lots of suggestions for books to read.
Why did you name your website, the Bamboo Traveler?
If you're like me and you're around my age (somewhere north of 45), you've probably experienced a lot of sh$t in your life like divorce, job loss, career stagnation, career burnout, aging parents, death and so on. You've probably got lots of life and job experience, but nowadays that experience isn't valued as much, especially if you're a woman.
However, in order to survive and not let all the things that have happened to us beat us down, we need to adopt an attitude like that of the bamboo: strong, resilient, flexible, and open-minded.
◊ Like bamboo, we might not look tough. In fact, I'm pretty short (5'3''), not very fit, always the last picked for team sports, and definitely someone who would come out on the losing end in a bar fight.
◊ However, looks can be deceiving. and in fact, bamboo is as strong as wood, concrete, and steel. So like bamboo, we really have no choice and we need to be strong on the inside. All women need some kind of inner strength to survive and thrive in this world.
◊ Bamboo is incredibly resilient. No matter how much pressure is put on it (if you've been to Hong Kong and China, you might've seen the scaffolding made of bamboo that is used on skyscrapers), it's going to bounce back. Like Bamboo, we, too, strive to bounce back from failures.
◊ Like bamboo, we're able to bend in the wind. We don't fight change. We go with the flow. We adapt to the culture around us whether it's China, Zimbabwe, Guatemala, or Prague. We can travel the world, accepting the differences and diversity, and willing to be with what is.
◊ Finally, bamboo is open inside. Like bamboo, we need to also have an open mind when we travel the world. We need to travel with an open mind and a willingness to travel to be with what is.
Disclaimer
The Bamboo Traveler is a blog and the information in this blog is my own personal opinion and not the opinion of anyone other organization or person mentioned in this blog. The information in this blog should be used for informational or entertainment purposes and should not be a substitute for professional advice.
 The information is accurate and true to the best of my knowledge. This site cannot guarantee that all information has changed. Thus, there may be omissions, errors, or mistakes. This includes, but is not limited to, information about prices, exchange rates, dates, accommodations, transportation, restaurants, and tourist attractions.  
 All prices and exchange rates are those from the dates of my travels or the dates the post was written or published. These prices and exchange rates may be just the approximate amount and may have been rounded up or down for convenience purposes. I cannot guarantee that these prices and exchange rates will be the same on the dates you travel. You should not rely on them for complete accuracy and should instead research them using more professional and up-to-date resources.
 Under no circumstances shall the Bamboo Traveler or its writers have any liability to you for any loss or damage of any kind incurred as a result of information provided on this site. Nor shall the Bamboo Traveler be liable for the success or failure of your travels and travel preparation. Using any information provided on this site is solely at your own risk.
Recent Travels
Read about my most recent travels. Leave a comment and share your travel experiences or ask a question. I'll be happy to answer as soon as I can.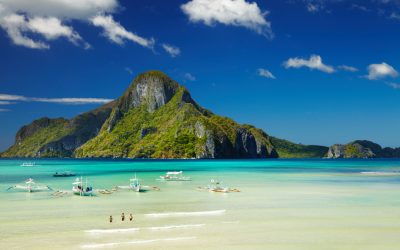 Are you trying to decide where to go in the Philippines? You've probably heard of the more famous destinations like Boracay, El Nido, and Coron. But you're not sure what other stops to add to your itinerary. In this blog post, I'm going to share with you the 15 most...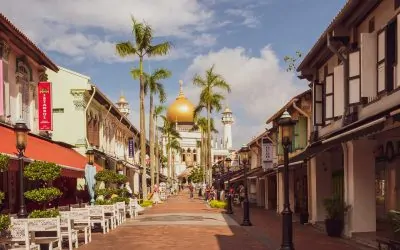 Travel to Singapore from the comfort of your armchair with these 12 books on Singapore.
Looking to take one or more day trips from Tokyo, but don't know where to go? It can be confusing. Lots of blogs list 10 to even 25 cities to visit from Tokyo. But let's be honest. They're not all equally worthwhile, especially if you're visiting Japan for the first...