Panama is one of those travel destinations that doesn't get the attention that it deserves. It has so much to offer the curious and intrepid traveler: lots of history, fascinating cultures, good food, fabulous coffee, stunning wildlife, loads of outdoor activities, and the BEST beaches in Central America. 
I spent two months traveling and working online in Panama. In the next few months, I'll update this travel guide to tell you more about my experiences in this melting pot of cultures.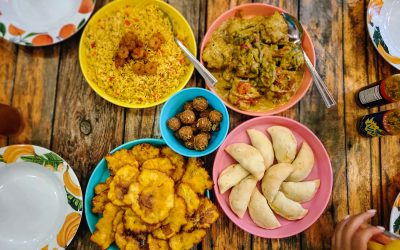 Are you planning a trip to Panama? Wondering what to eat while visiting the country? In this guide, I'll share with you the most popular and traditional foods of Panama. Hopefully, these ideas will help you know what to order in restaurants. I've tried everything on...